Books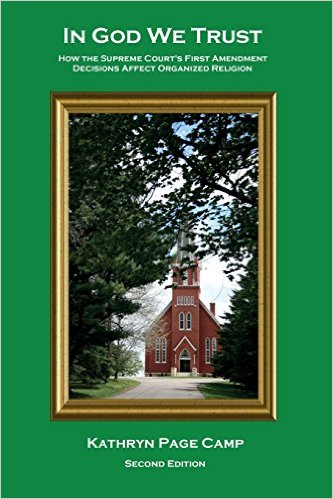 In God We Trust
What does the First Amendment say about religion? What did the founder intend when they adopted it? Has the Supreme Court been true to that intent?
In God We Trust provides a neutral summary of the First Amendment's historical background and the cases interpreting it. This knowledge arms readers with the tools they need to answer the questions for themselves.
Writers in Wonderland: Keeping Your Words Legal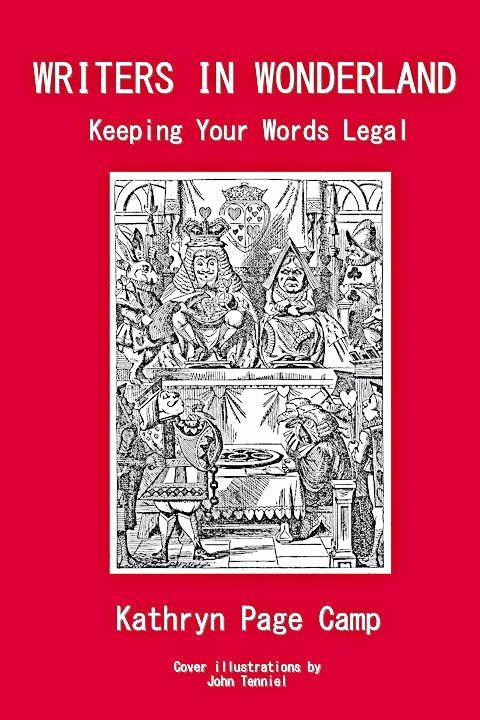 Don't wait for a lawsuit to teach you the legal side of writing. In law as in medicine, prevention is better than cure.
Writers in Wonderland is a Kirkus Indie Books of the Month Selection for April 2014.
Michael Poore, author of Up Jumps the Devil, says: "Kathryn Page Camp's Writers in Wonderland isn't just informative and wise, it is FUN! A big part of writing is learning how to cause trouble without getting into trouble, and this book is an easy course in accomplishing that. You can read it straight through, or keep it on hand as a reference tool. Either way, you'll find what you need to know in here. You will find it easily, it will make sense, and the reading will be a pleasure. Finally, a lawyer who can be helpful without making us want to scream."